Patient engagement is a hot term thrown around on various health and marketing blogs and an online portal seems to be the first place to up your patient engagement game. However, we all know what they say about the internet. So, how much of this online buzz is worth your time and money?
The 2013 study conducted by medical marketing company IDR Medical GmbH shows that the majority of patients are more likely to return to a provider with an online portal and also refer the provider to friends. The study commissioned by Carestream in March 2013 tested eight hypothesis or seven "myths" about patient attitude on portal usage with 1,000 respondents from ages 18-71. Data scientists used scales to measure  "how likely" a respondent would use portals, their satisfaction with the portals and how satisfaction impacts overall use of the online service.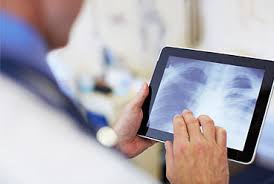 Increase Patient Engagement: Advantages to Patient Portals
Over 70 percent of respondents reported that one of the most important advantages of online images was the ability to show other physicians. The second highest advantage was the ability to maintain personal record of images (69.8%).  A little over half of the respondents believed online imaging improved the quality of patient care, and around 40 percent said that an online portal would also prevent repeat imaging.
Busted: Data Debunked These Four Myths
Patient portals won't increase patient satisfaction: 79 percent of respondents said they would return to an imaging facility with an online portal. In addition, 76 percent said that they would refer a friend to the imaging facility.
Patients 50 or younger will be more likely to use a portal than patients over 50 years old: All of the respondents reported being at least likely to use an online portal if the option was given. This includes 59 percent of the respondents over 70 years old.  In fact, patients 51-60 years of age reported the highest likelihood of online portal use. In addition, the majority (60%) of respondents said they had basic IT competency or more.
For those patients who do believe they would use a portal,exams considered to be more important that they have access to than others (i.e. ultrasound, mammogram, PET): All types of imaging results were rated as highly important, with no test singled out as more significant than another.
Patients with a history of having images re-taken are more likely to use the portal: 92 percent of respondents had no image retakes and would still use an online portal.
Truth to the Matter: Three Myths Stayed True
 Security will be a hindrance for patient portal usage: Of the minority (17%) of respondent who would not use a patient portal, four out of seven reported that the possibility of a security breach is the reason they would not engage.
Patients are more likely to use the portal for their child's image than their own: Around 1/3 of the study population reported having children. 90 percent of parents reported they would use the portal for a child's images. This is more than the 80 percent of the total population who would use an online portal for their own images.
Patients who already accessed online platforms for health are more likely to use an online portal: Mean testing on the Likert-Scale shows that people already online are a bit more likely to use an online portal. However, those who do not access health data online were still likely (rated 5 or higher on the scale) to use the portal.
So How Do Portals Increase Patient Engagement?
Portals are just one more way to metaphorically put your practice in the patient's hands. They also show the patient that you care about their ease of access by providing multiple ways to interact with their health and health providers.
Fear for patient's lack in IT competence and aging population are not good reasons to hold back from including a patient portal to your practice. However, around 41 percent of respondents preferred both a portal and a hard copy of medical results in comparison to the 37.8 percent who were satisfied with a portal only. Respondents also wanted consultation or some sort of explanation accompanying the results online.
While this study was focused on the benefits of a portal for storing medical images, a portal should also encompass ways for patients to view other lab results, make online appointments and store health history information.
If you're still not convinced a patient portal is a smart way to increase patient engagement, try polling your patients at the bottom of sign-in forms or when you rap up an appointment.
Sources:
Carestream Patient Imaging Portal Attitudes Report