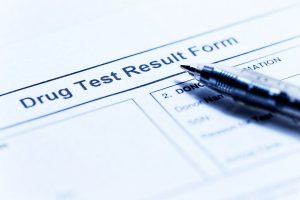 Why drug test?
Illegal drug use can have a profound effect on employees and employers. In 2014, The National Council on Alcoholism and Drug Dependence found that drug abuse costs employers approximately $81 billion each year. Drug use can affect workplace judgment and concentration, and put the employee and employer at risk. To minimize this risk, we recommend drug testing employees. The goal of employee drug screening is to filter out drug users and to discourage drug use in the workplace. Employees who have substance abuse problems tend to have an increased risk for drug-related incidents, higher rate of absenteeism, and lowered work productivity.
The 2013 National Survey on Drug Use and Health found that 68% of the estimated 22 million illicit drug users, ages 18 or older, are employed either full or part time. The objective of drug testing is to ensure a safer and more constructive workplace. The benefits of drug testing include improved productivity, reduced employee turnover, reduced on-the-job accidents, lower worker's compensation insurance and healthcare costs, and decreased absenteeism. Drug screening also creates a more constructive work environment and demonstrates to employees that the employer cares about their safety.
Types of Drug Screening
There are three types of drug testing: pre-screen, random testing, and periodic testing. Pre-screening occurs before a potential job candidate is offered employment and protects the employer from the negative impacts of hiring drug users. Every business and workforce is different, therefore each employer should carefully determine the drug testing program that is most practical and beneficial for their workplace.
Outsourcing drug screenings can help to reduce the amount of money spent by an employer. Allowing a third party company to handle drug testing can also help to save the employer valuable time. Another benefit from hiring a third-party drug testing company is that an employee would have more difficulty tampering with the sample. Using a third-party drug testing company would also prevent a possible lawsuit due to an employer being present while the sample is deposited into the drug test sample cup. Outsourcing these screenings guarantees third-party neutrality.
Making a Drug/Alcohol Policy
In order to ensure that employees and employers understand company policies, we recommend creating a drug and alcohol policy. If you are unsure how to begin the process of drug screening within your company, here are some helpful tips:
Adopt a written policy – some employers are obligated by law to have written drug-free workplace policies (for example, federal contractors and employers subject to U.S. Department of Transportation drug/alcohol testing rules).
Give the policy to all employees in writing – have employees acknowledge receipt. Employers usually make signing a policy a condition for being hired.
If drug or alcohol testing is done: Pre-employment, random, post-accident, and "for cause" testing are all allowed in Texas and many other states. Specific drug test results should be obtained from the testing lab – do not use a lab that is not willing to give you a copy of the results and the chain of custody of the sample.
Obtaining Drug Screening Services For Your Company
Drug testing can significantly lower workplace accidents, employee turnover, and ensures well-being for both the employer and employees. If you are an employer and would like more information about drug testing, visit www.careclubusa.com or call 888-727-8468. Care Club USA offers urine drug screening services for employers.