There are many outlets on the internet that help you get the information you need for pretty much any and everything. One of the top things we use daily are social networks! We all know of Facebook, Instagram, LinkedIn, Twitter, etc, but there are other types of websites that are used for medical purposes. Healthcare social networks are the websites used for physicians and other healthcare professionals to communicate, grow their businesses, and network among each other.
There are quite a few of these networks but here are the top 5 healthcare social networks you should be aware of!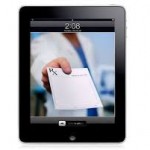 Top Healthcare Social Networks
Doximity
Doximity was created in 2010 and has about 22,000 members. This healthcare social networks is similar to LinkedIn than Facebook in that it connects colleagues, primarily for communications purposes.
According to Jeff Tangney, the CEO of Doximity, "Today, a lot of the cost of medical care, and a lot of the errors in medical care are due to communication breakdowns."
"Basically, Doximity links medical professionals through a secure platform, which makes it easier to provide faster, smarter treatments."
Another reason why Doximity is flourishing is because of the technological capabilities. The network is easily used on iPhone and Android platforms. Most of us use our phone more than our laptops for a more convenient way to access the internet so them having this platform launches them into a more user friendly and popular healthcare social networks.
The healthcare world today is an "on the go" type place with the constant movement of physicians going from hospitals to labs to clinics. So they need something that is easily accessible for them to get their jobs done efficiently, and Doximity is on the path to providing this for them!
Sermo
Sermo was created in 2005 for physicians for collegial interaction within the physician community. This healthcare social networks size outranks all other competitors with its massive member size of 130,000+ physicians.
Although it is one of the most stable and success networks, it also is very controversial. While some healthcare social networks require a profile for the members to see each other, Sermo allows some members to be anonymous. With this, the channel for differing ideas and increased animosity comes to some road bumps. With the anonymous option, opinions and rebuttals can become rather intense and skim the lines of being aggressive. But this goes with the package of forums and people expressing themselves.
Although the anonymous option creates a little uproar, the success of the network can not be undermined. The ability of Sermo to remain relevant has been amazing.
All Sermo members are verified and credentialed physicians who collaborate on cases and exchange observations to improve patient care, discuss drugs and devices and share information on new therapies and innovations.
According to Adam Sharp, chief medical officer and co-founder, "We have a viable and sustainable business model that supports further development of new features that provide value to our members and continue to grow the physician community/network."
Sermo is continuing to strengthen their reputation as a healthcare social networks and brand by launching a new mobile app, Sermo Mobil, that allows physicians to interact via their apple products.
Ozmosis
Ozmosis was created in 2008 by Joel Selzer. This healthcare social networks is used by physicians and has more of a "close knit family" set up due to the smaller amount of members .
Ozmosis's focus has shifted from primarily connecting physicians to "the unique collaboration and workflow requirements of the healthcare industry," according to Selzer.
First Ozmosis created Ozmosis.org, an online community for U.S. licensed and verified physicians, to help thousands of doctors engage with trusted colleagues in a secure environment.The company provides a Software-as-a-Service (SaaS) platform via OzmosisESP for private license and use by its customers, specifically hospitals and life sciences firms. This was created to bring the collaborative model much closer to the point of care and engaging the full healthcare team.
It aims to improve provider education, training, and engagement to accelerate clinical research and development for healthcare social networks.
Selzer says Ozmosis has "thousands" of members and that the community is closed so that it does not allow advertising or commercial solicitation. He says this is why Ozmosis is different than Doximity and Sermo.
QuantiaMD
QuantiaMD, is one of the recent companies trying to create the healthcare social networks version of LinkedIn for the medical community. It was founded in 2005 and is now overseen by a new CEO, Mike Coyne.
In September, Doximity raised $17 million dollars to support its own spin on LinkedIn for doctors, a network through which physicians can collaborate on patient treatment and find the best destination for patient referrals. With this massive investment, QuantiaMD's popularity has skyrocketed!
According to Coyne, over 25 percent of practicing physicians have visited the platform in the past three months. This means that QuantiaMD now has over 160,000 registered and validated physicians using the platform. He says that these numbers are starting to reflect the fact that the medical community is ready for an online alternative to activities and practices that have traditionally been offline.
"By creating an online and mobile healthcare social networks on which validated clinician members can share their expert advice, test their understanding and knowledge with the community and stay informed of advances in technology, treatment, etc., Coyne believes that the company has created a better access point for health plans, payers and systems to reach these doctors."
There are many people who are trying to let hospitals and healthcare providers know where they are lagging in performance with communication and with this platform this communication problem can be solved. There is also a mobile app that allows physicians, residents, med students and beyond to access short, narrated presentations that are categorized by topics and allow them to earn points for consuming them. Anyone can submit a presentation and if it gets approved it can be seen on the platform to began discussions.
With all of these different approaches to healthcare social networks, the problem of communication between professionals should began to decrease in upcoming years. Having a credited, easy to use platform that physicians can use to better themselves and their practices is exactly what the medical community needs.