Among the top apps for finding qualified physicians in your area is ZocDoc. The ZocDoc app allows patients to search for doctors and doctors to fill empty appointment slots. Launched in 2007, the doctor-appointment finding service has grown significantly from a service that was based only in New York to a service now available in 2,000 cities across 35 states.  Physicians who want to be listed on ZocDoc pay $300 per month but patients download and use the app for free. Here are just a couple of reason to use ZocDoc:
Finding the right doctor for you.
Most people receive referral sheets from their primary care doctor, but other outside factors have influence on whether you're able to see that doctor. The patient has to make sure that the doctor 1) accepts their insurance, 2)are not located in an inconvenient area, and 3) is  currently accepting new patients. ZocDoc allows potential patients to filter all that out by choosing the specialty first (e.g. ob/gyn), then entering the patient's zip code and insurance provider. Within seconds patients are able to view all the doctors that fulfill their criteria on a map with ratings from other patients. Patients can click through to view more details such as appointment times, reviews and comments, and photos.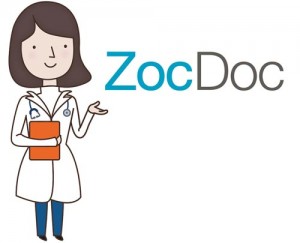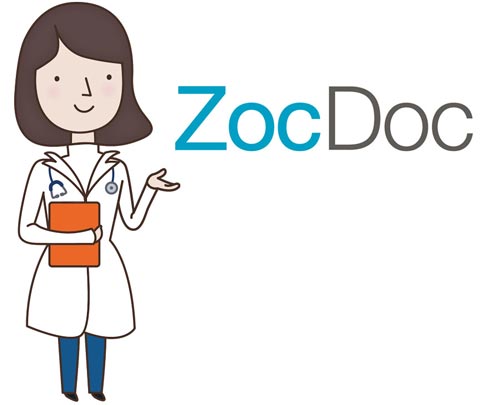 See a doctor right away. In the United States, the average appointment wait time to see a doctor is 18-19 days. Sixty percent of appointments booked through ZocDoc have an average appointment waiting time of 72 hours. The doctor's schedule is available for patients 24/7 so patients can quickly fill any canceled appointment slots.
Decrease waiting room time. Patients can scan their insurance card, fill and update medical history, and complete new patients forms online before submitting them to reduce time spent in the waiting room. This process speeds up the time a patient is able to see a doctor and reduces any stress of forgetting information or documents at home.
Don't have to make phone calls. Without ZocDoc, most people have to call the doctor's office that their interested in and making phone calls isn't always simple. For doctor's offices that are frequently busy, being put on hold before being able to talk to a person can become the norm and isn't always convenient. Once a potential patient is finally able to speak to a person at the front desk they usually have to spell out their name and provide details they feel uncomfortable sharing via phone. Also, most people busy lives and aren't always in the most private place to make these phone calls so ZocDoc is perfect to make appointments and provide details on the app without having to change your current location or feel uncomfortable.
ZocDoc has recently announced that they plan to provide service to every state in the coming months,  so look out for when the service is made available in your state.