Spring Cleaning is done every year beginning in March. Every Spring, we set a weekend to throw on gloves and a dust mask to clear the clutter in our homes and garages. We take on the hall closet full of bags and boxes that we haven't touched in months, or go on a disinfecting spree all over the house.
But those aren't the only things that the "Spring Cleaning" applies to. Your body, the decisions you make and your wellness all fall under that category. Cleaning your body of toxins and bad habits are beneficial in the long run.
Here are a few ways to participate in Spring Cleaning for your not only your house but your health.
Spring Cleaning Your Eating Habits
The Spring time yields some of the best fruits and vegetables. Now is the optimum time to take advantage of the fresh produce. Not only do you get more flavors from the variety of produce, you save money on the prices for it.
There are a variety of fresh food choices that peak during this time to help jump start the spring cleaning movement. Here are a list of some of them.
VEGETABLES
Watercress
Broccoli rabe
Garlic scapes
Artichokes
Scallions
Asparagus
Cactus
Collard Greens
Corn
Fava Beans
Green Beans
Rhubarb
Spinach
Vidalia Onions
FRUITS
 Honeydew
Jackfruit
Limes
Mango
Oranges
Pineapple
Strawberries
Bitter Melon
Cherimoya
Barbados Cherries
Lychee
Another spring cleaning tip for food is to try to go wheat-free for a month. If that is to big of a step try 2 weeks. When you cut wheat out it helps avoid gliadin, the appetite stimulating property of this food. You also avoid agglutinin that puts your intestinal health off balance.
Spring Cleaning your Wellness and Exercise
Appointments
Many of us have a handful of doctors that we see multiple times a year. Sometimes it is hard to keep up with them and this may cause us to forget about a couple of them so to alleviate the forgetfulness, try to plan all your appointments ahead. There are free checklists that can be downloaded to ensure that you cover all basis for spring cleaning.
Missing an gynecologist appointment or a colonoscopy one can be the difference between getting prevention for a newly developed disease or not. There are screenings and appointments that you must be doing depending on your age and gender.
Exercising
Exercising is a year round activity that everyone should be doing faithfully. You can't do Spring cleaning of the body without exercising;  so why not boost that activity with the advantage of nice Spring weather?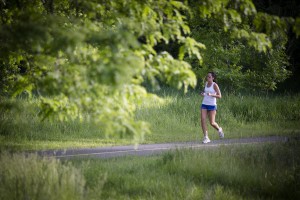 Walking outside benefits your cardiovascular system and of course burns calories. But on top of that the nice fresh air, blossoming of the flowers and the colorful landscape all give added excitement to the walking.  Go to your neighborhood park, take a nice stroll through the neighborhood or if you live by a nearby forest go there for some healthy spring cleaning exercise.
Yes the forest. Being outside exposes you to anti-cancer proteins.According to the International Journal of Immunopathology Pharmacology, it is called "forest bathing". Research has found that walking in the forest lowers blood pressure and stress and boosts the immune system.
If you have allergies, don't worry! There are ways for you to enjoy outdoors still.
EXTRA TIPS FOR SPRING CLEANING YOUR HEALTH
A few more things that will kick your Spring cleaning of your health into overdrive are:
The best way to know if your medicine needs to be tossed is to check the expiration date. Along with that the appearance and smell of the medicine should be observed. Such as for aspirin, if it smells like vinegar then it is old.
Conquer your stress. We live busy lives and we do not always have an hour to meditate; however, according to Heidi Hanna, PhD, you can get the same benefits with just taking a few minutes out to clear your mind.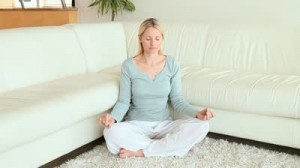 For example, this is a breathing exercise that can be done at your kitchen table or sofa. Sit down and close your eyes. Breathe in for 5 counts hold for 2 counts and then exhale slowly for 5 counts. Focus on bringing all the air into your stomach and then letting it all out. Do this for 3 to 5 minutes.
Allergy proof your house. This one does involve some actual spring cleaning. Wash all fabrics in your home. This includes, bed sheets and comforters, blankets, throws, rugs, and even curtains. Dust mites love to live in your bedroom the most so make sure to begin the cleaning there. Also dust all surfaces such as the blades of the fans, shelves, and window seals. Replace all filters and clean vents as well.
Replace old workout shoes. Although breaking in your shoes are good for comfort, they can be harmful to your health. Just like your car's tires, your shoes get miles on them and eventually need to be replaced.
Depending upon how much you workout is what determines when your soles can not bare anymore.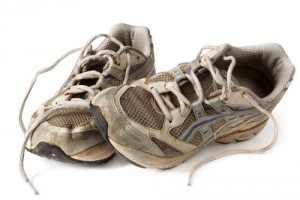 A good rule of thumb is to change your shoes every 600 miles of running. So if you do about 60 miles a week, you should replace them every 3 months.
Clear out your medicine cabinet. Medicines do have expiration dates and should be disposed of accordingly. They should be stored in a cool, dry cabinet and not in the stereotypical place of the bathroom.
Chunk old make-up. Make-up also has an expiration date. Usually the shelf life of make-up is about a year. If it is organic then the time is even less. Having old make-up is harmful to your skin and the overall functioning of it is less. If it has a strange odor or you see some type of growth on it throw it out immediately.
With this information, not only should your house be nice and clean but your health and wellness should be also.