Pregnancy comes with a lot of questions: What should and shouldn't I eat? Are there other activities I should steer clear of? Activities I should do more of? How can I safely exercise while pregnant? What can I do to relieve or prevent pregnancy symptoms like nausea and vomiting, heartburn, leg cramps, and hemorrhoids?…and so many more! But have no fear, your smartphone can help! Introducing…
My Pregnancy Today
My Pregnancy Today app by BabyCenter is one of the most popular pregnancy apps in the Google Play store, with more than one million downloads in the past month. Reviewed my a team of obstetricians, pediatricians, midwives, and other medical professionals, My Pregnancy Today is designed to be everything an expectant mother needs.  This comprehensive app includes week-by-week fetal development images, explanations for how your pregnant body will change over time and a due date calculator. One of the most impressive features, however, is the Check List. The Check List breaks down week-by-week lists of suggestions for what you could be doing to stay healthy and prepare for labor. For example, in Week 16, the app says you should be doing kegel exercises and making a prenatal appointment for your first trimester.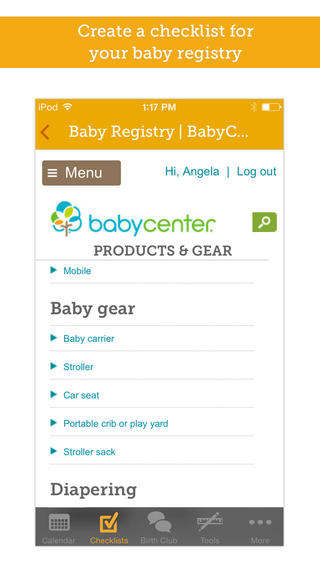 My pregnancy day by day: BabyCenter's renowned weekly guide to pregnancy is now optimized for your smart phone with daily information and advice.
Fetal development images: See your baby grow with our one-of-kind images developed by expert medical illustrators.
Pregnancy checklist: This interactive to-do list is filled with activities and reminders to keep you on track with decisions, doctor appointments, and more.
Award-winning videos: Watch what's happening inside the womb with breathtaking 3-D animations, or, get informed (and inspired) about your own delivery day with live-action birth videos.
Birth clubs: Meet other moms-to-be who are due at the same time as you and get instant advice and support.
Due date calculator: Figure out your due date and count down to the big day.
Nutrition guide: These tips and recipes will help you eat well and manage cravings.
My Pregnancy Calculator is a fantastic (and free!) app for managing your pregnancy.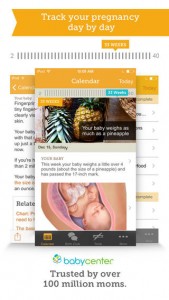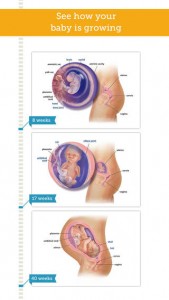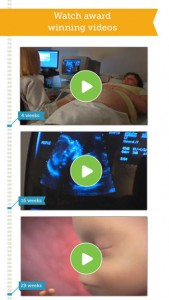 ---
Disclaimer:
 Always raise any and all questions or concerns about your pregnancy with your doctor first.