We all go on vacation from time to time and we have dozens of checklists that we go through to make sure we do not forget something vital for the trip. Toothpaste, hair brushes, underwear, socks, deodorant, and even an extra phone charger are among the usual things on the list to keep us healthy. But we tend to forget about one very important thing. Our foot health!
We all appreciate our feet but we really don't pay that much attention to them when its time to travel.
During vacation you are on your feet a lot more that usual and this can cause some serious damage. From running around the house getting everything ready to the the time you are at your destination and are sight seeing, your feet can really take a beating.
But if you Plan ahead on how to keep your foot health under control you can save yourself a lot of heartache when you get back.
The Foot Health Friendly Tips!
Here are some tips to make sure you are giving the right attention to your foot health.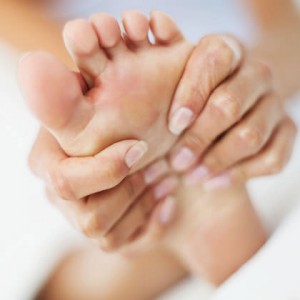 1. ASSESS YOUR FEET. Before you go on your vacation, give your feet an assessment. If you have any pain or discomfort, see your doctor or foot specialist BEFORE you leave. Getting the problem seen before will reduce the risk of your foot health becoming worse while on the trip. You don't want to have a foot injury while on vacation, that's a quick mood killer.
2. CHOOSE COMFORTABLE SHOES. Poor fitting shoes can cause a majority of foot health problems.  When you decide on the shoes you are going to take on the vacation be sure to considerate of the activities you are going to be doing. There will be times that you want to look nice and wear more aesthetically driven shoes but make sure there are a couple pairs of comfortable shoes that will keep your feet protected from the excess walking.
Here are a couple things to remember when picking shoes
Fit. Lots of people buy shoes that are too small for them. Your feet can still grow or get more slender throughout your life so have your feet measured again before your vacation for accuracy.
Comfort. Try on the shoes you are thinking about taking with you. Walk around and make sure your toes have room to wiggle and that they aren't causing pain on your heels.
Heel height. Like I said earlier, its ok to have that one pair of stilettos for a more formal event, but make sure the rest of the shoes are practical for being active. Some really nice flats could also be substituted for heels. They are still pleasing to the eye and your foot health is safe!
Construction. Choose shoes that are well constructed. This would mean that there is support for your arches and that they have a good sole for constant impact.
Shoe insoles. If you already have pre-existing foot problems then supportive shoe supports are a must. Getting shoes with built in supports or even buying the insole inserts will save your feet the trouble of getting worse or creating a new problem.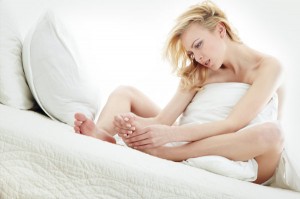 3. Pack a first aid kit. You can get a blister or splinter at anytime during your vacation. Or you might cut yourself somehow at the beach or while doing an activity. Having a first aid kit can stop a small foot health problem from getting bigger. It should include adhesive bandages, a topical antibiotic, tweezers, and toenail clippers.
4. Airport checkpoints. Airport security guidelines require that you go through detectors with your shoes off. Make sure you have comfortable shoes on that can slip on and off easy. Also it is really easy to contract Athlete's foot so be sure to wear socks or airport provided booties instead of your bare feet.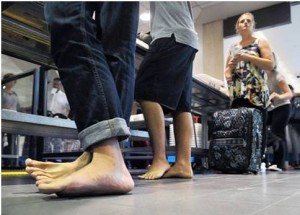 5.On the Plane. To avoid having feet swell when traveling, exercise regularly during your flight by flexing and pointing your feet, wiggling your toes, and walking around at least once every hour.
6. In the sun. Sunburn on your feet can be very painful, making you too uncomfortable to enjoy your vacation. To protect your foot health, be sure to reach all the way down to your toes whenever you apply sunscreen.
7. After sightseeing. If you spend a lot of time walking, give your feet a break at the end of each day. Sit back, elevate your feet, and ask your travel companion to massage them.
With these tips you and your feet will remain healthy and happy during your vacation! Happy Travels!
http://www.everydayhealth.com/healthy-travel/keep-your-feet-healthy-on-vacation.aspx