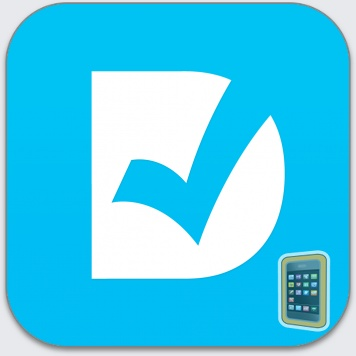 Diabetes is one of the most common medical conditions that Americans deal with every day. The prevalence of this disease in 2012 was 29.1 million Americans, or 9.3% of the population. Of the 29.1 million, 21.0 million were diagnosed, and 8.1 million were undiagnosed. This is a problem because if you have it you should get treatment as soon as possible!
Early detection and treatment of diabetes can decrease the risk of developing the complications of diabetes.
There are many ways to get help for this disease, and with today being a technologically driven world the use of phone apps have opened up another realm to treatment options. One diabetes app that is included in this realm is called 'Diabetes In Check'.
What is Diabetes?
There are 3 different types of Diabetes that a person can have.
1.  Type 1 diabetes is usually diagnosed in children and young adults, and was previously known as juvenile diabetes. Only 5% of people with diabetes have this form of the disease.The body does not produce insulin. Insulin is a hormone that is needed to convert sugar, starches and other food into energy needed for daily life. With the help of insulin therapy and other treatments, even young children can learn to manage their condition and live long, healthy lives.
2.  Type 2 Diabetes is a problem with your body that causes blood glucose (sugar) levels to rise higher than normal. This is also called hyperglycemia. Type 2 diabetes is the most common form of diabetes.
If you have type 2 diabetes your body does not use insulin properly. This is called insulin resistance. At first, your pancreas makes extra insulin to make up for it. But, over time it isn't able to keep up and can't make enough insulin to keep your blood glucose at normal levels.
3.  Gestational Diabetes occurs during pregnancy – usually around the 24th week.  A diagnosis of gestational diabetes doesn't mean that you had diabetes before you conceived, or that you will have diabetes after giving birth. But it's important to follow your doctor's advice regarding blood glucose (blood sugar) levels while you're planning your pregnancy, so you and your baby both remain healthy.
Common symptoms of diabetes:
– Urinating often
– Feeling very thirsty
– Feeling very hungry – even though you are eating
– Extreme fatigue Blurry vision
– Cuts/bruises that are slow to heal
– Weight loss – even though you are eating more (type 1)
– Tingling, pain, or numbness in the hands/feet (type 2)
The Diabetes App Details
Here's what you'll get for downloading the diabetes app! These features are all self explanatory and essential for getting optimum control of your diabetes.
Keep your Type 2 diabetes in check– every day. This is the most comprehensive diabetes app on the market and its FREE!
You'll get all the tools and the most-up-to-date information you need to help you eat better, get active, and lower your blood sugar.
This step-by-step app was designed by a certified diabetes educator to help you with:
DIGITAL COACHING BY A CERTIFIED DIABETES EDUCATOR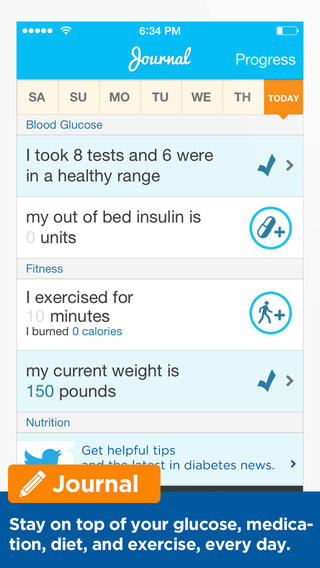 Blood Glucose Tracking: Enter your BG levels to see how food, exercise, and stress impact your condition on your diabetes app
Medication Tracking: Set reminders and trackers to stay compliant, so you keep your BG in control
Feedback: Get constructive feedback to help you improve your condition
Reminders: Never again forget to measure your blood glucose, take your medication, or track your food and exercise
TOOLS TO EAT RIGHT
Carb Tracker – Search a database of over 80,000 foods, and see their impact on your BG levels on your diabetes app
Barcode Scanner – Quickly track the carb and nutrition facts for all your packaged foods
What to Eat – Consult the quick reference guide to find out: "Can I eat _____?"
100's of Recipes – Enjoy delicious diabetes-friendly recipes and pretty photos
TOOLS TO GET ACTIVE
Find tools on your diabetes app to help you set and track exercise goals, and get the motivation you need to achieve success. Even exercising 20 minutes a day can help you keep diabetes in check.
DAILY SUPPORT
Message Boards – Join a community of over 200,000 people who are also living with Type 2 diabetes. Post your personal questions, share success stories, and provide support to others on the diabetes app.
This diabetes app is by far one of the most easy to navigate, understand and use I have seen. So apps give you a million options and features to help you but in the end they turn out to be more of a hassle than a solution. Diabetes awareness and control are very important to people who have the condition to maintain their health; and this is a great way to do so!