Where are the best healthy meals in Napa, just in case you are counting calories ? You can eat healthy while you travel.  Just find the right restaurants and enjoy your nutritious healthy meals.
Napa valley tips :
While on vacation here,  the wine you taste will be excellent.  However,  the added calories from wine will not be the best for your weight.  Try to seek out delicious meals that are made with fresh vegetables and low in fat.  You will be thankful when you return home that you did not gain any excess weight.
Calories in wine :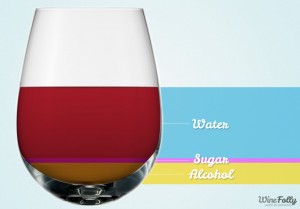 While you are out tasting the wines in Napa Valley, try to remember that each glass of wine may have  100 to 300 calories.  A particular example :  a 5 oz serving of Robert Mondavi merlot has about 150 calories.  So, over the course of a few days here, the calories will start to add up quickly.
Healthy meals in Napa :
Start here to try gourmet nutritious meals :
1. Bistro Don Giovanni,   Italian,  wine bar    4110 Howard Ln
2. Grace's Table ,  breakfast, brunch,  international    1400 2nd St
3. Oenotri,   Italian, Organic    1425  1st St
4. Brix ,  restaurant and wine shop,    7377 Saint Helena Hwy
5. Cuvee ,  Seafood,  Mediterranean,   6518 Washington St